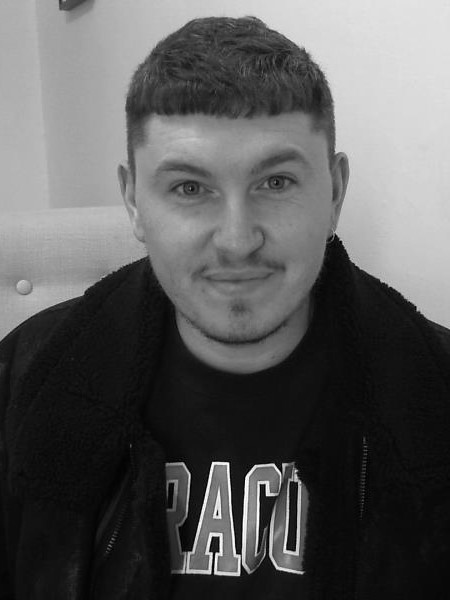 When did you start at FBI?
I started back in 2013, and then deferred for a while so this will be my second year at the College.
What are you studying?
I study a Diploma in Design and a Certificate IV in Business
And where do you want your course to take you?
I have no idea! I want to do so much within fashion – so that is why I did both. I'd love to have my own label one day, but the magazine world and styling also really excites me as well so I'll take anything!
If you had your own label, what would be the aesthetic?
I really love, especially lately that we're moving towards very genderless fashion and very unisex style so I really love that. As an aesthetic, I think maybe like, Moschino-esque. I love Jeremy Scott. I kind of love a little bit eccentric, but also quite nice and polished at the same time; sort of a mix of the two.
So a bit extra, but also a bit refined?
Yeah! Like a nice suit but like covered in sequins.
I would love that suit!
We were talking about the Met Gala this year, what were your favourite looks?
Hmmmm… I actually quite liked Kim Kardashian's. Yep. Very cinched at the waist.
Tiny waist!
And I liked the colour as well. There was also someone who was dripping in gold and was being carried in.
Billy Porter. Amazing.
I love him! Yes! Ok yes he was incredible and also I saw Lady Gaga had like 4 outfit changes.
She was definitely on theme with Camp.
I think that was her thing this year.
Ok so doing design, what are you currently working on and what are you learning about?
We're doing a lot of digital sketching, which is sort of new to me as 5 years ago we didn't really touch on as much. We're actually designing a trench coat in class right now. We're going to make one in a few weeks – that'll be fun!
You can add that to your future collection.
Yeah maybe add that to the repertoire.
What are you looking forward to this Term?
This Term I'm really excited to develop my pattern making skills a bit more. I'm quite rusty on pattern making but I'm also excited for a couple of the Workshops coming up.
If you had any advice to someone who is thinking about starting at FBI, based on your experience, what advice would you give them?
I would say do it. Be very open with where you know want to go, and also don't be afraid to take opportunities that you don't know necessarily is you because you might end up really loving it. Be really open minded and explore.
Do you have an example that's happened to you?
I never really thought I was a strong stylist at all, I always thought it was design for me and that was it. Then I volunteered with a stylist and ended up working for him for about 2 years. I nurtured a talent that I didn't really know I had!